Contributed by Thomas Walker, representative of Historic Newspapers
If you're looking to teach students about the significance of the First World War, you can now do so with a free educational pack of historic newspaper materials. The UK's largest private archive of old newspapers, Historic Newspapers, stock more than seven million genuine original newspapers in their ever-growing collection and have decided to select interesting and important coverage from significant historical dates – all in the name of learning – with a view to teach others about the past, as it was reported at the time.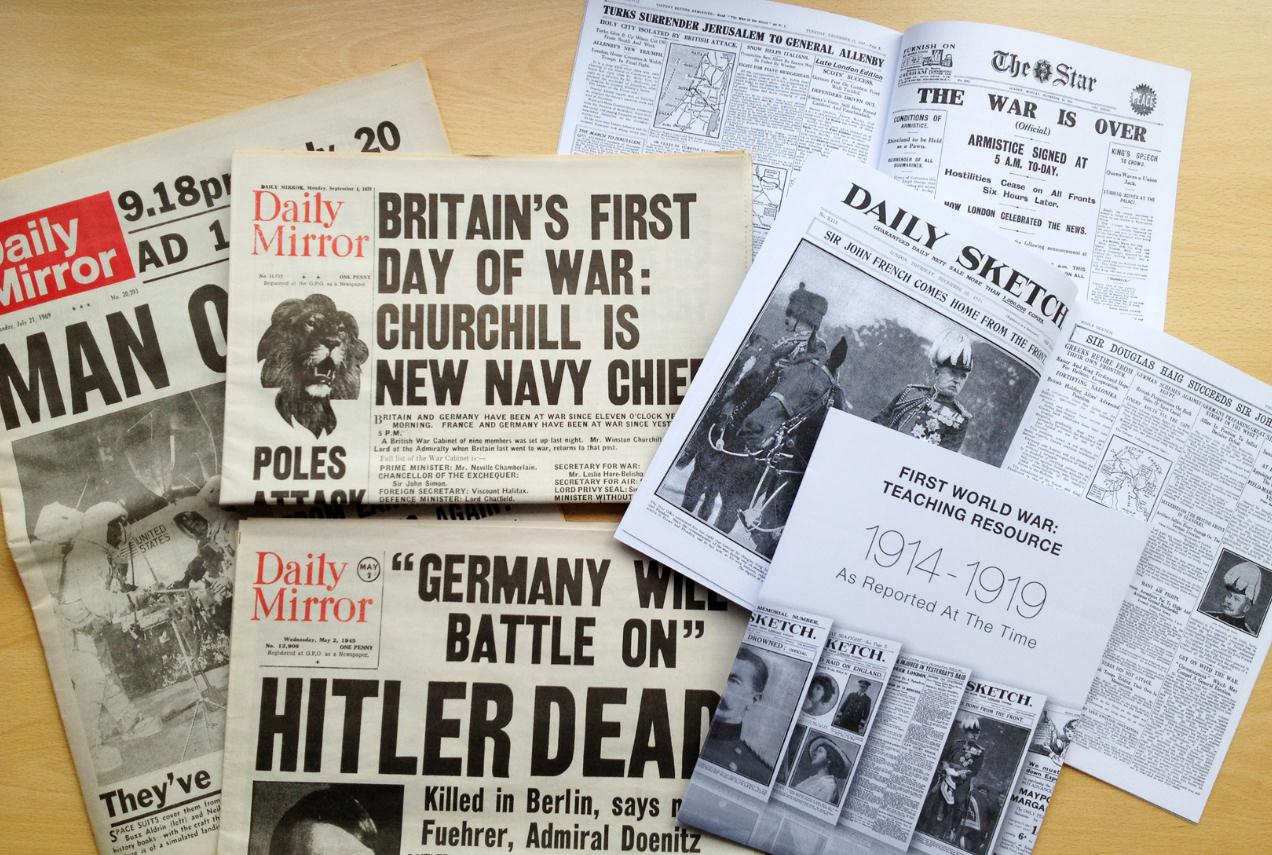 These teaching packs are offered completely free of charge – all of which are available to schools, universities, libraries and accredited education establishments – to help students discover the cause and consequence of historical events.
A newspaper book is a wonderful way to teach children about World War One, as each newspaper is filled with stories from eyewitnesses who were present at the time, making it a pleasurable way to aid learning and engage a pupil's interest and imagination. The World War One newspaper book can be used to discuss the changing nature of conflict, the cooperation between countries, the shift of alliances and the lasting impact of the war on national, ethnic, cultural and religious issues.
A newspaper offers teachers the chance to encourage chronological understanding, evoke a sense of period and provides a framework to discuss today's events in a historical context.
The World War I Pack contains a book of compiled newspaper coverage, including Battle of Loos, Gallipoli Withdrawal, London Air Raid and War is Over. The other two education packs available contain complete newspaper reprints on World War II and Major Events. Please request your pack via the Historic Newspapers website.