Principal Investigator: Catriona Pennell, Senior Lecturer in History, University of Exeter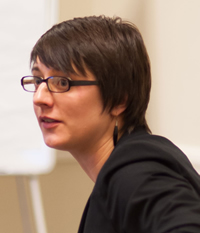 Catriona's research focuses on the social and cultural history of war, particularly the First World War. She is fascinated by the ways familial and local experiences of the war can help us understand the broader framework of this unprecedented global conflict. Her first monograph, A Kingdom United: Popular Responses to the Outbreak of the First World War in Britain and Ireland, examines popular responses in Britain and Ireland to the outbreak of the First World War and was published with Oxford University Press in March 2012. Her next project, funded by the British Academy, continues investigating Irish participation in the war by examining the home and fighting front experiences of the 36th (Ulster) and 16th (Irish) divisions during the Somme offensives of 1916 and March 1918. Her research feeds directly into her undergraduate level teaching via a Level 3 module The First World War: Interrogating the Myths. A unique aspect of this module requires students to plan and deliver an assessed 60-minute workshop to local Year 9 pupils on primary sources relating to the war. It was from this initiative that her interest in memory transmission in the classroom began.
Co-Investigator: Ann-Marie Einhaus, Lecturer in Modern and Contemporary Literature, Northumbria University
Ann-Marie specialises in First World War writing from 1914 to the present day. Her doctoral research looked at a wide variety of short stories about the war, and investigated often forgotten texts that appeared in popular story magazines, collections and newspapers during and after the war. She has published articles on modernist writing, canonisation and the First World War, and her first book, The Short Story and the First World War, is due to appear with Cambridge University Press in summer 2013. Ann-Marie's other research interests include Edwardian and modernist literature more generally, middlebrow writing, popular and formula fiction, memory studies, and the interrelation between literature and history. Over the course of the past few years, she has become more and more interested in the way in which the First World War and its literature are taught in secondary schools and universities across the UK, and is hoping to find ways in which some of the little-known texts she has researched can be put to use the classroom. Her own designing and teaching of a special topic module on First World War prose writing at Northumbria has been a stimulating and hugely rewarding experience.
Adrian Barlow, Chair, The English Association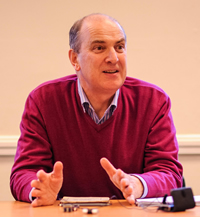 Formerly Director of Public and Professional Programmes at the University of Cambridge Institute of Continuing Education, he has taught in schools and in higher education. His publications include The Great War in British Literature (C.U.P. 2000), World and Time: Teaching Literature in Context (C.U.P. 2009) and Extramural: Literature and Lifelong Learning (Lutterworth 2012). His research on European war memorials and memorialisation recently appeared in The Silent Morning: cultural responses to the Armistice (eds. Tate and Kennedy, M.U.P. 2013).
Paul Bracey, Senior Lecturer in Teacher Education, University of Northampton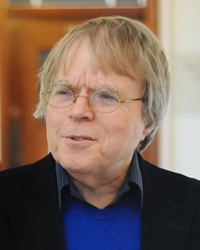 Prior to his current appointment Paul taught in 5 schools over a period of 19 years and was also seconded for two years to teach PGCE students at Birmingham University. Paul's research interests relate to ethnic diversity in history teaching within primary and secondary schools and its significance for the English History curriculum. His PhD explored this through an exploration of teacher perceptions of an Irish dimension and its significance for the English History curriculum. Paul is Secretary for Midlands History Forum.
Santanu Das, Reader in English Literature, King's College London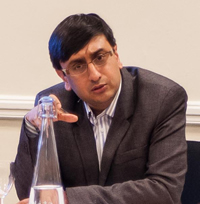 Santanu Das is a Reader in the Department of English at King's College London and was formerly a Research Fellow at St. John's College, Cambridge and at the British Academy, London. He is the author of Touch and Intimacy in First World War Literature (Cambridge, 2006) and the editor of Race, Empire and First World War Writing (Cambridge, 2011) and the Cambridge Companion to First World War Poetry (Cambridge 2013). He is currently completing a monograph on India, empire and First World War literature, art and music.
Jackie Eales, President (2011-14), The Historical Association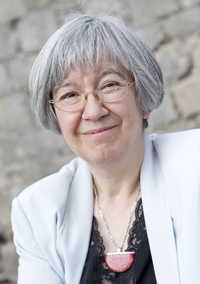 The Historical Association is the major national organisation representing the case for an historical education to policy makers and ministers. The HA has over 50 branches nationally and has over 8,000 individual and institutional members. She is a member of the History Forum of the Higher Education Academy and is Professor of Early Modern History at Canterbury Christ Church University, where she is the Director of Research for the Faculty of Arts and Humanities. She was the recipient of a National Award for History Teaching in Higher Education from the Higher Education Academy History Subject Centre in 2006.
Photograph courtesy of Jason Dodd.
Stuart Foster, Professor in Education, Institute of Education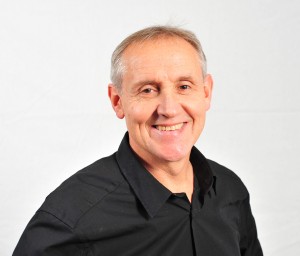 Stuart is the Executive Director of the Institute of Education's First World War Centenary Battlefield Tours Project and Executive Director of the IOE's Centre for Holocaust Education. Stuart has been an influential figure in history education at the IOE since 2001. His research interests include the teaching, learning and assessment of history, Holocaust education, comparative education, the history of education, and the study of school history textbooks, nationally and internationally. Stuart has extensively contributed to scholarly journals in the field and published a number of works including Red Alert!: Educators Confront the Red Scare in American Public Schools, 1947-1954 (1998); Historical Empathy and Perspective Taking in the Social Studies (1996) (with O. L. Davis, Jr. and Elizabeth Yeager); What Shall We Tell the Children?  International Perspectives on School History Textbooks (2007) (with Keith Crawford); and War Nation Memory: International Perspectives on World War II in School History Textbooks (2008) (with Keith Crawford). Currently he is series editor (with Ros Ashby and Peter Lee) of the International Review of History Education, one of the leading journals in the field of history education.
Photograph courtesy of Evangelos Himonides.
Jerome Freeman, Freelance Adviser, Institute of Education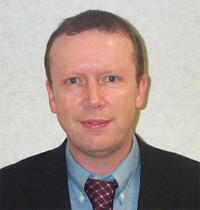 Jerome currently works for the Institute of Education on the First World War Centenary Battlefield Tours Project. Formerly, he worked for the QCDA as a senior curriculum adviser with responsibility for 4-19 history. He led two national curriculum reviews, the development and approval of GCSE and GCE qualifications, and the publication of guidance materials that supported innovative and effective approaches to the implementation of the history curriculum in primary and secondary schools across England. Prior to this he was a humanities inspector in the London Borough of Greenwich and also taught history, English, geography and RE for over 14 years in a range of state secondary schools.
Alice Pettigrew, Holocaust Education Development Programme Research and Evaluation Officer, Institute of Education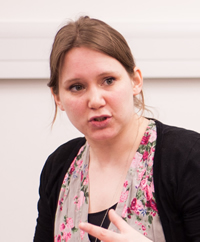 Alice is a social scientist who works as a researcher at the Institute of Education's Centre for Holocaust Education and was one of the principal authors of the Centre's national study, Teaching About the Holocaust in England's Secondary Schools (2009). Alice completed a doctoral study, 'Complexity, Complicity and Community in the Classroom and Curriculum' in 2007 and has since co-authored two education studies undergraduate textbooks, Learning in Contemporary Culture and Education Studies – A Reflective Reader. She is currently leading a national research study of English secondary school students' knowledge and understanding of the Holocaust. Her expertise and experience in questionnaire methodology on education issues are crucial to the development of this AHRC project.
Jane Potter, Senior Lecturer in Publishing, Oxford Brookes University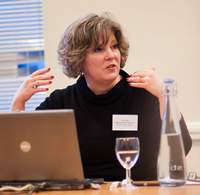 Jane's research and teaching focuses on book and literary history. Her monograph Boys in Khaki, Girls in Print: Women's Literary Responses to the Great War 1914-1918 (OUP, 2005) was joint winner of the 2006 Women's History Network Book Prize and she has published widely on many aspects of war literature, book history, and women's writing. Her current research is a collaborative project on the written responses to trauma of wartime medical personnel from the Second Anglo-Boer War to Iraq. Previously Jane was Research Editor for Literature (1780-2000) at the Oxford Dictionary of National Biography, the Editor of the Wilfred Owen Association Journal, a member of the Editorial Board of The Journal of Scholarly Publishing, and an academic advisor for the Soldiers of Oxfordshire Trust.
Dan Todman, Senior Lecturer in History, Queen Mary, University of London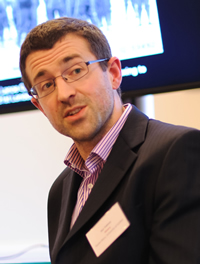 Dan works on the military, social and cultural history of war in Britain during the twentieth century, on the remembrance of modern war, and the 'memory boom' in popular culture. Much of his research has focussed on the ways people form their ideas about the past, with a focus on the myths that arise in the aftermath of war. He is a passionate believer in the need to combine the history of combat with the history of the society and culture from which combatants came. Dan is currently researching and writing a new history of Britain in the Second World War. He is one of the academics providing advice to the Imperial War Museum on its gallery redesign and public engagement plans for 2014-18.