Contributed by Al Golding, Communications Co-ordinator AHRC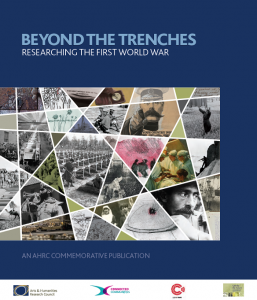 Beyond the Trenches is an online resource reflecting a variety of perspectives on arts and humanities research into the First World War in the year of the centennial commemoration.
This blog is run by the Arts and Humanities Research Council (AHRC), one of the First World War Centenary partners. Enter your email address here to get updates about the blog. The AHRC would particularly welcome teachers getting involved in the discussion which can be done by contributing comments underneath each blog entry.